Members from out network explain the debt recovery process so you can understand the steps in place.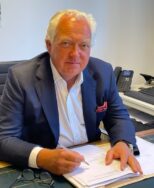 Welcome!
Entrepreneurs doing business internationally should also monitor their cash flow.
Having knowledge of amicable collections and the country-specific legal phases surrounding collections is essential for survival in a global economy.
EuroAvocat aims to help with this by providing an overview per country of relevant (legal) facts and circumstances that are important in debt collection.
At the bottom of each article the details of the relevant lawyers in that country are given, including telephone numbers where they can be reached for further information (without obligation).
New countries will be added in the coming months with the intention of having a complete manual available by the end of 2023.
We are sure that you will find this Dept Collections handbook usefull!
Hans Pijnacker
President EurAvocat
April 2023
If all amicable debt recovery actions have been tried (e.g. sending letters by mail to debtors along with faxes, phone calls, and emails) and it's still not possible to collect the debts within 30 days, will it be viable to file a lawsuit?
According to Portuguese law, there are two prescription periods regarding invoices covering the supply of goods:
– An ordinary delay of 20 years (article 309.º, Civil Code);
– A delay of 2 years, which only applies to traders' credits resulting from goods sold to non-traders (article 317º, paragraph b), Civil Code).