HONSIG & KUENBURG LAW OFFICES
Major areas of practice
Business law
Commercial litigation/Arbitration
Corporate law
Competition law, M & A
Civil law, succession
Debt collection and enforcement
Lawyers/Languages
Meinrad Kuenburg:
German, English
Johannes Honsig-Erlenburg:
German, English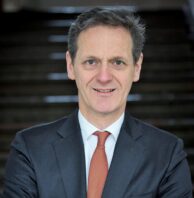 Inflation & Real Estate
in Austria a specter is haunting, not only in Europe – the specter of inflation. Moreover, the cannons are cracking. One is reminded of Rothschild's motto: "Buy when the cannons thunder, sell when the violins play." – But what if one has already bought enough stocks or considers this investment too risky after all. Then the only effective hedge against inflation for the time being is probably real estate. Salzburg is a nice and good, profit-promising ground for this. The transaction volume of real estate transactions in Salzburg has (according to relevant market analyses) increased by almost 20% already in 2021 (compared to the previous year), and building land prices have even risen by approx. 35.7%. Austria as a whole is also a safe haven in this respect.